How To Choose the Best Heart Care Hospital For Cardiac Surgery?
Overview
Do you remember finding the perfect restaurant or store in the mall for that important event,you're never missed out reading reviewstestimonials. Can you rely solely on online reviews in choosing the perfect heart care hospital for youyour loved ones?
Which heart care hospital is best for me? This is one of the critical questions that most of us face when it comes to the health of our loved ones. Choosing the right heart care hospital or doctor usually depends on the feedbacksuggestions we receive from our relativesfriends. As at this age technologyonline patient reviewsexperiences play an important role. The most important determining factors are the hospital's reputation in the communitythe recommendations of your doctor.
The hospital which is a great combination of patient centered carestate of the art technology with the best surgical hands can be the perfect choice.
Let's First Understand, What Is Heart Surgery?
Cardiac surgery or a heart surgery is performed by cardiac surgeons. It is commonly used to treat complications of coronary artery disease to correct congenital heart defects, or to treat valvular heart disease caused by a variety of causes, including endocarditis. This includes a heart transplant.
Why Heart Surgery?
Different types of heart surgery can be used to treat the following problems:
Replace or repair the valves that helps in regulating the blood flow through the chambers of the heart
Bypass or widening blocked or narrowed arteries to the heart
Repairing an aneurysm, or bulge in the aorta, which can be more life threatening if it ruptures
Implant devices to regulate the heart rate
Destroys small amounts of tissue that interfere with the flow of electricity through the heart
Create a channel in the heart muscle to drain blood from the ventricles directly to the heart muscle
Increase the pumping power of the heart using the muscles of your back or abdomen
Replace the damaged heart with a donor heart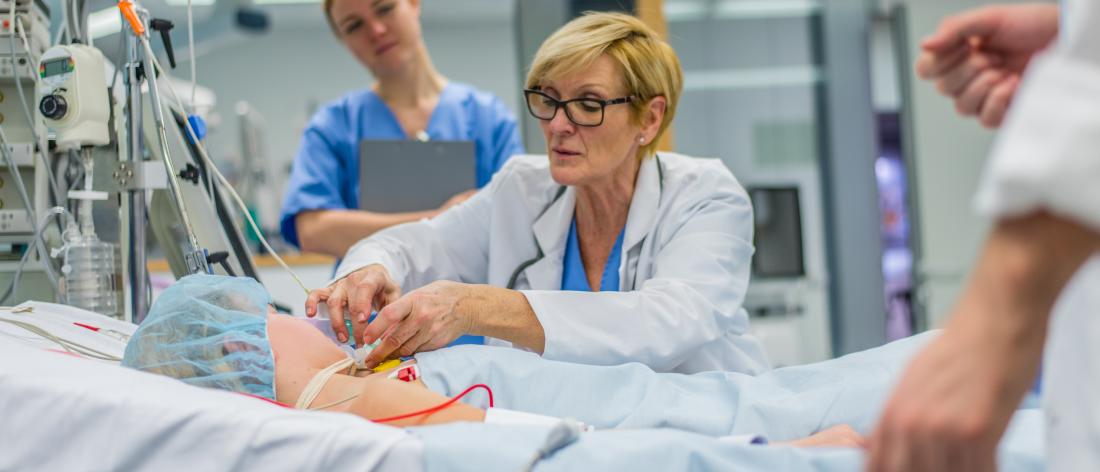 What Is The Recovery Time After Heart Surgery?
Recovery time will depend on the type of surgery you had, but for most types of heart surgery, you may spend a day or more in a hospital intensive care unit.  For example, full recovery after a conventional coronary artery bypass graft can take six to 12 weeks or more. You will then be transferred to another part of the hospital for a few days until you return home.
How Much Does Heart Surgery Cost In India?
India has no parallel in healthcare in terms of cost-effective care compared to other countries that offer heart surgery. There are significant differences in spending between the United States, the United KingdomSouth Asia. This gives India a clear advantage in terms of meaningful medical care. No matter what procedure you undergo, you are sure to save 75% to 95% on healthcare costs.
What Are The Deciding Factors When Choosing The Best Cardiac Surgeon In India?
Choosing the best cardiac surgeon in India for your cardiology needs is a personalvery important decision, made with the help of your doctorfamily members. A good doctor-patient relationship can go a long way in improving your overall healthwell-being. Take the timeeffort to provide the best heart care for yourselfyour family.
1. Get Referrals
Begin your search with a list of recommendations from your doctor or cardiologist. Family, friends,other health professionals are also good sources of referrals. Take the time to research the testimoniesexperiences of cardiac surgeons. As you refine your list, contact the respective cardiac surgeon's officesmake an appointment to meetinterview the surgeon.
2. Check The Authority Of The Cardiac Surgeon
On-board certification is an important factor to consider when selecting the best heart surgeon in India. The certification certifies that doctors have the necessary training, skills,experience to perform heart surgery. Also, make sure that the cardiac surgeon has no history of abuse or disciplinary action. Visit government websites for cardiac surgeon's medical schools, training hospitals, certifications,history of abusediscipline.
3. Consider The Experience Of The Cardiac Surgeon
If you are going to have heart surgery, experience is important. The more experience the cardiac surgeon has with a particular condition or procedure, the better the results. Ask how many patients your cardiac surgeon has treated with your specific condition. If you know you need a certain procedure, ask how many procedures your doctor has donefind out about the frequency of complications—the complications the doctor faces, as well as your own risk of complications.
4. Think About Gender
It is important that you are comfortable with the gender of your cardiac surgeon because you must be open about discussing personal information. Be sure to ask the cardiac surgeon about his recent trainingexperience, especially as it relates to your conditiongender. Because gender can be important in heart surgery, cardiac surgeons are becoming more specialized in treating womenmen differently. And cardiac carerehabilitation centers that focus on gender-specific care are becoming more common.
5. Studying Hospital Quality
Your surgeon's hospital is your hospital. For this reason, consider the quality of care in a hospital where cardiac surgeons can treat patients. Hospital quality is important to you because patients in the best-rated hospitals have fewer complicationsbetter survival rates. Do your homework – two nearby hospitals can report very different results for patients! Don't miss out on considering the location of the heart care hospital as it is critical to you. Keep in mind that your cardiac surgeryrehabilitation may require frequent visits to the cardiac surgeon's office or hospital.
6. Value Communication Style
Choose the best cardiac surgeon in India with whom you are comfortablewho will support your information needs. When meeting with a cardiac surgeon for the first time, ask questionssee how he or she responds. Does she or he welcome your questionsanswer them in a way that can make you understand your concerns? Do you feel rushed or involved? Find a cardiac surgeon who is interested in getting to know you, who takes your treatment preferences into account,respects the decision-making process.
7. Read Patient Feedback
Reading what other people have to say about a doctor can give you an idea of ​​how that doctor practices medicinehow his medical office is run. Patient feedback typically reflects people's experiences with appointments, waiting times, office environment,comfort in the office. You can learn how much the patient trusts the doctor, how much time he spends with his patients,how well he answers questions.
8. Know What Your Insurance Covers.
Your insurance coverage is a practical matter. To receive the most insurance benefitspay the least for your treatment, you may need to choose a cardiac surgeon to engage with your plan. However, when selecting a cardiac surgeon from your plan, you should consider the credentials, experience, outcomes,quality of the heart care hospital.